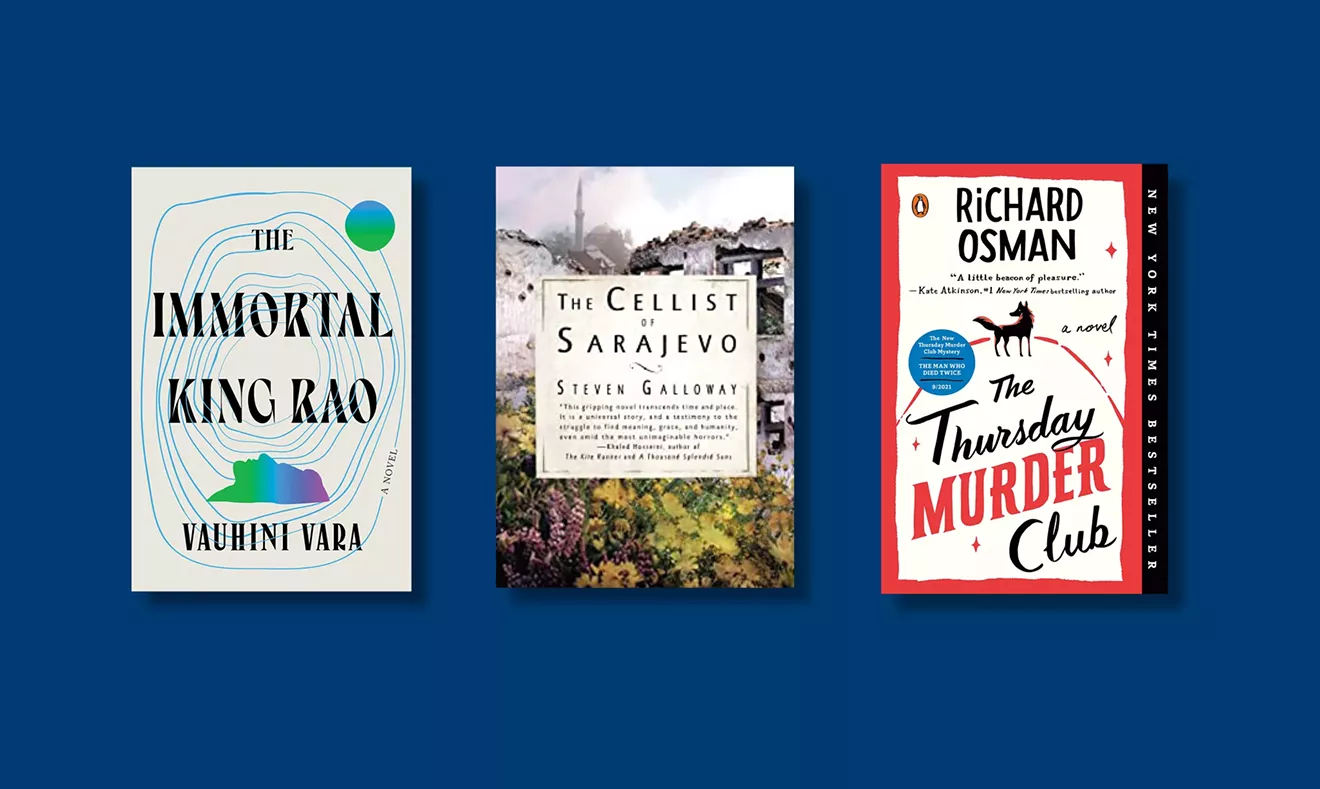 WHAT WE READ? | Books | Savannah News, Events, Restaurants, Music
Immortal King Rao by Vauhini Vara
In a future where the world is ruled by the corporations' board of directors, King's daughter, Athena, reckon with his inheritance – literally, because he gave her access to his memories, among other dubious gifts.
With climate change raging, Athena has come to believe that saving the planet and its shareholders will require a radical act of communion ― and so she sets out to speak the truth to the world's shareholders, in spellbinding sensory detail, about the King's childhood in a South. Indian coconut grove; his migration to the United States to study engineering in a world transformed by globalization; his marriage to the ambitious artist with whom he changed the world; and, ultimately, his invention, under self-exile, of the most ambitious creation of his life – Athena herself.
The cellist from Sarajevo by Steven Galloway
In a city under siege, four people whose lives have been turned upside down finally remember what it is to be human. From his window, a musician sees twenty-two of his friends and neighbors waiting in a queue. Then, in a flash, they are killed by a mortar attack. In an act of defiance, the man takes his cello and decides to play at the bombing site for twenty-two days, honoring their memory. Elsewhere, a young man leaves home to fetch clean water for his family and, in the face of danger, must weigh the value of generosity against selfish survivalism. A third, older man goes in search of bread and entertainment and instead meets an old friend who reminds him of the town he thought he had lost and the man he once was. As the two men are drawn into the orbit of cello music, a fourth character – a young woman, a sniper – holds the cellist's fate in her hands. As she protects him with her life, her own army prepares to challenge the kind of person she has become.
The Thursday Murder Club by Richard Osman
Four septuagenarians with some stuff
roll up their sleeves
A female cop with her first big case
A brutal murder
In a sleepy retirement village, four unlikely friends meet weekly in the puzzle room to discuss unsolved crimes; together they are called the Thursday Murder Club.
When a local developer is found dead with a mysterious photo left next to the body, the Thursday Murder Club suddenly finds itself in the middle of its first real-life case.
As the bodies begin to pile up, can our unorthodox but brilliant gang be able to catch the killer before it's too late?