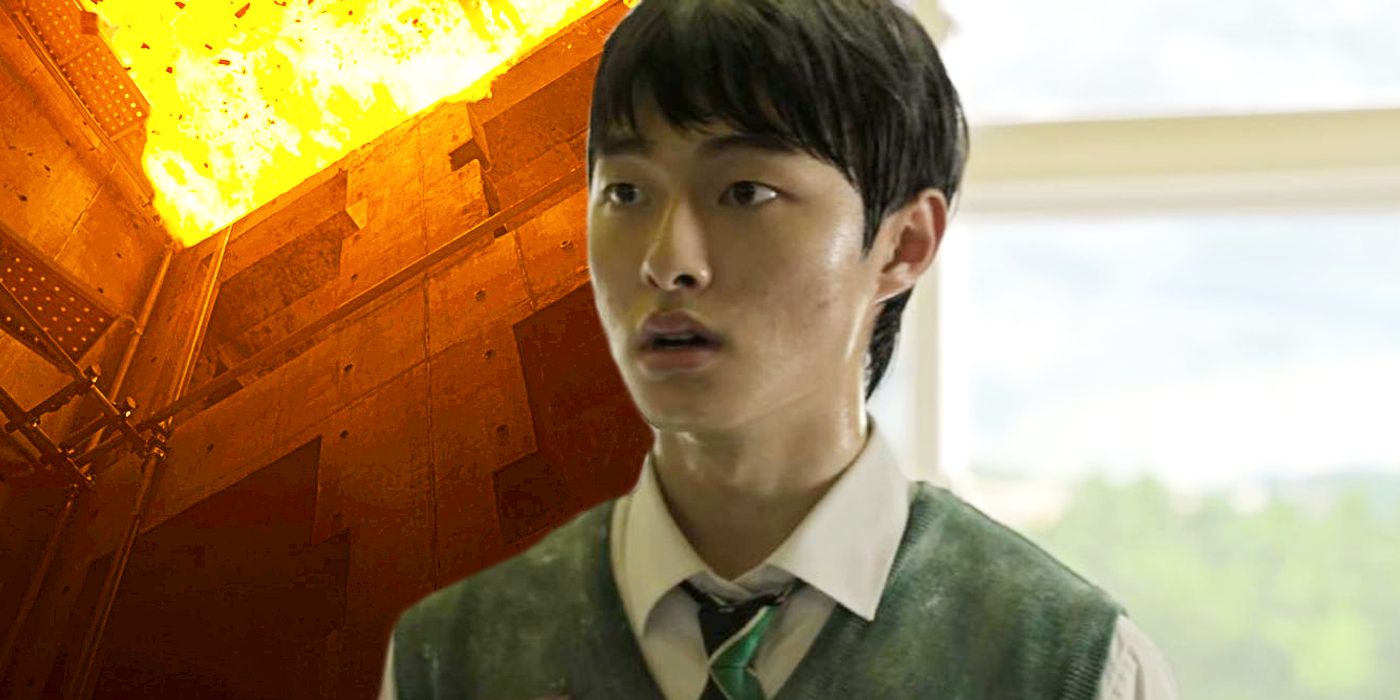 We're All Dead: Cheong-san Can Return in S2
Cheong-san's return in We're All Dead is taken for granted, and that's why the show should subvert expectations and cast him as a villain.
Warning: This article contains SPOILERS for we are all dead.
Cheong-san should indeed return in season 2 of we are all dead, but only if he returns as a villain. Weeks after the zombie drama topped the Netflix charts, all that's left for those who watched we are all dead is to theorize about who and what they would like to see in a second season. Names like On-jo, Nam-ra and Su-hyeok are very likely to return if there is a season 2 of we are all deadbut there are also less likely names that viewers dream of seeing on the show again.
Cheong-san's death at the end of season 1 was one of the saddest and most unexpected moments of we are all dead. The character had been one of the protagonists since the beginning of the series, and his relationship with On-jo was among the show's most endearing moments. we are all dead. Cheong-san had also shown himself to be a skilled survivor, escaping the most dangerous situations and always ready to lead the students of Class 2-5. The character's fate, however, would be sealed after his fight with Gwi-nam, in which the villain ended up becoming one of the we are all deadand henceforth swore revenge on Cheong-san.
Related: We're All Dead: Why [SPOILER] had to die
While Cheong-san's death seemed very final – he was bitten and injured moments before being blown up next to the building – many viewers are certain the character will return in Season 2 of we are all dead halftone. If that really happens, the best way for the show to bring Cheong-san back without diminishing the value of his death would be to make him a villain in Season 2. Not only would that add an interesting new dynamic to the show, but it would also prevent holdings in we are all dead to fall largely with such a significant death reenacted.
It wouldn't be a stretch at all to imagine that Cheong-san could return as a villain. The character has been shown to have a fairly unstable temper, which has been intensified by all the losses he has suffered over the course of the game. we are all dead zombie apocalypse, and even fought Su-hyeok and Dae-su in moments of pure rage. Moreover, it has been shown that even if we are all deadHalfbies maintain their free will, they often struggle to keep their minds straight and have to deal with the constant lust for human flesh. This element added to Cheong-san's unstable temper can result in a character who resents being left for dead and can no longer be by On-jo's side. If a conflict between humans and demi-humans actually occurs in Season 2, as has been theorized, it could also put Cheong-san on a collision course with his friends.
Cheong-san's return as a halfbie in season 2 of we are all dead is already taken for granted by many, but the best way forward for the show would be to cast him as a troubled villain rather than a hero. That way Cheong-san's return can be bittersweet and not lessen the emotional impact of his death. As the scientist Byeong-chan said at the end of we are all dead: "It is easier to move on from those who have left than to forget those who have changed."
Next: We're All Dead Avoided A Mistake That Would Have Killed The Show
First Obi-Wan Kenobi Images Reveal New Costume, Inquisitors and Uncle Owen
About the Author