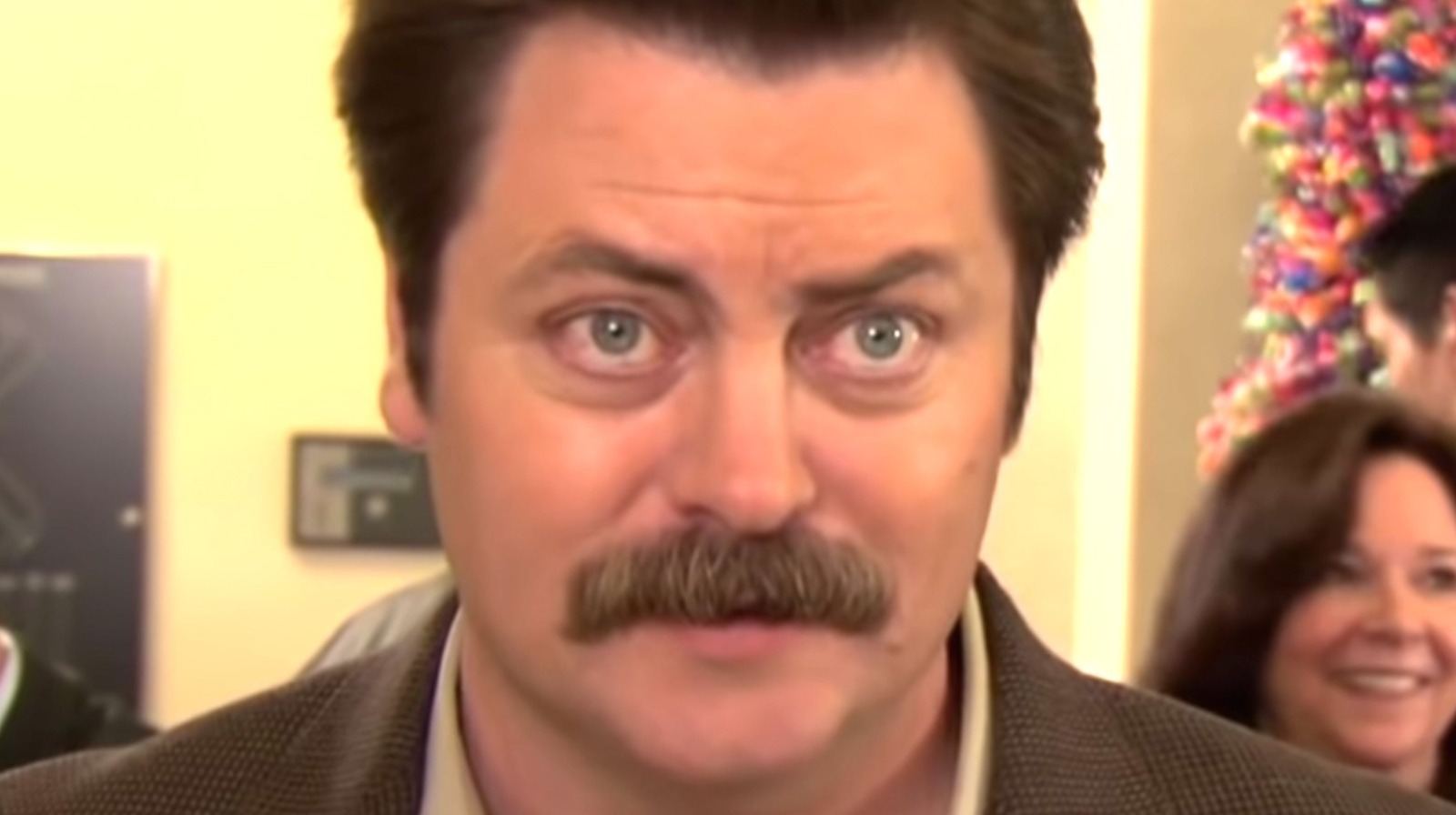 Ron and Tammy's Funniest Parks and Recreation Interaction According to Fans
Having already had a run-in with Tammy Two, Ron learns that his first ex-wife, Tammy One, was in his office, putting Swanson in immediate flight mode rarely seen by the manliest man in the office. Realizing that "she's near," he reveals a hidden purse while advising his good friend, Leslie Knope (Amy Poehler), on what to do while she's gone. It's a moment that perfectly demonstrates Swanson's methodical lifestyle and utter absurdity. It still guarantees laughs after all these years.
The scene features a great effort from the actual couple, with former "Will & Grace" star Mullally setting up the gag, only for Offerman to knock it down. As u/Xvalai put it, "Tammy Two's fear of Tammy One is also alarming," as she backs out, and u/GaucheAndOffKilter adds, "Megan Mullally is a treat. One of Pawnee's many fantastic talents." From there, however, Offerman brilliantly displays his terror as Swanson completes the hilarity. U/stueycal said, "Her bug out bag has to be an all-time favorite scene for me. Masterpiece." u/trynamakea_change chimed in saying "the rattle when running down the hall is absolute perfection." When it comes to Tammy One, can you blame her?