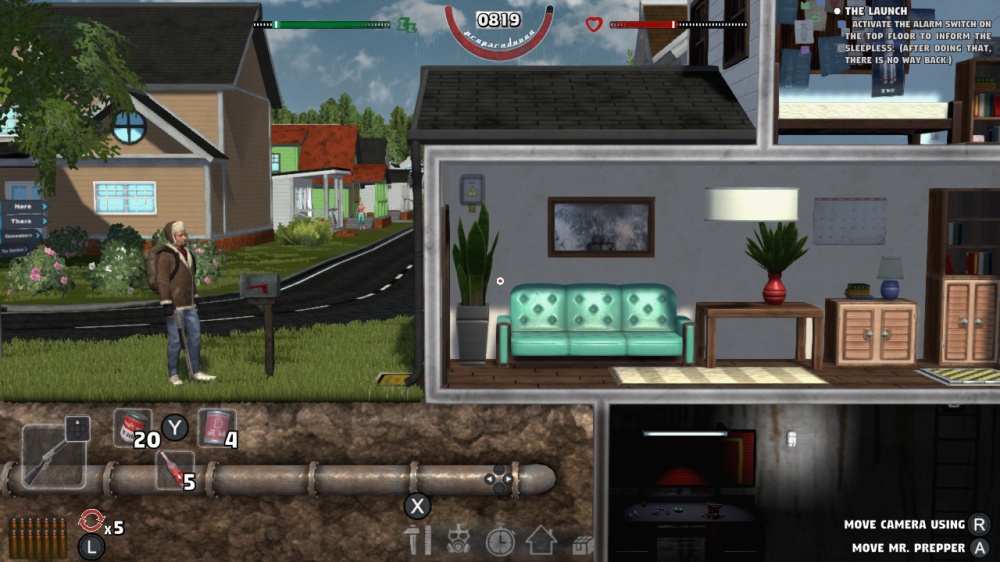 New gameplay has arrived for Mr. Prepper, a survival title with elements of crafting and adventure. The video shows about half an hour of footage.
For more on Mr. Prepper, read the following preview:
Mr. Prepper wants to be prepared. You know something is wrong. The risk of nuclear war is in the air and you must prepare for what is to come. Fight for your freedom and deal with the authoritarian government in this survival crafting game.

Main characteristics

– Build an underground shelter;
– Craft machines and facilities that can keep you alive: farms, greenhouses, tools, vehicles, etc.
– Exchange with your neighbors, give them what they need, get what is useful to you;
– Explore atmospheric locations and collect materials and items that you could use;
– Make a plan – something drastic needs to be done;
– Meet other rebellious characters, complete quests for them and help each other in opposition to the regime;
– Outsmart the secret police – they don't want you to be prepared, they want you to stay under control.

Mr. Prepper is a guy who lives in a country that was once the land of the free, but his new government has changed everything. Obey, stay in your lane and love the President – otherwise the all-powerful Secret Agency will be interested in you. Mr. Prepper decided to challenge this and get out of this illusion of life. The only way for him to hide his plans and actions is to build an underground shelter and build a machine that will help him get out. But for that, he will need equipment, time and secrecy. Help him succeed and break the status quo.
Check out Mr. Prepper's gameplay below.
Mr. Prepper is available now on the Switch eShop. It comes with English, Japanese, Spanish, French, German, Italian, Dutch, Portuguese, Russian, Korean, and Chinese (Simplified) language options.
Related