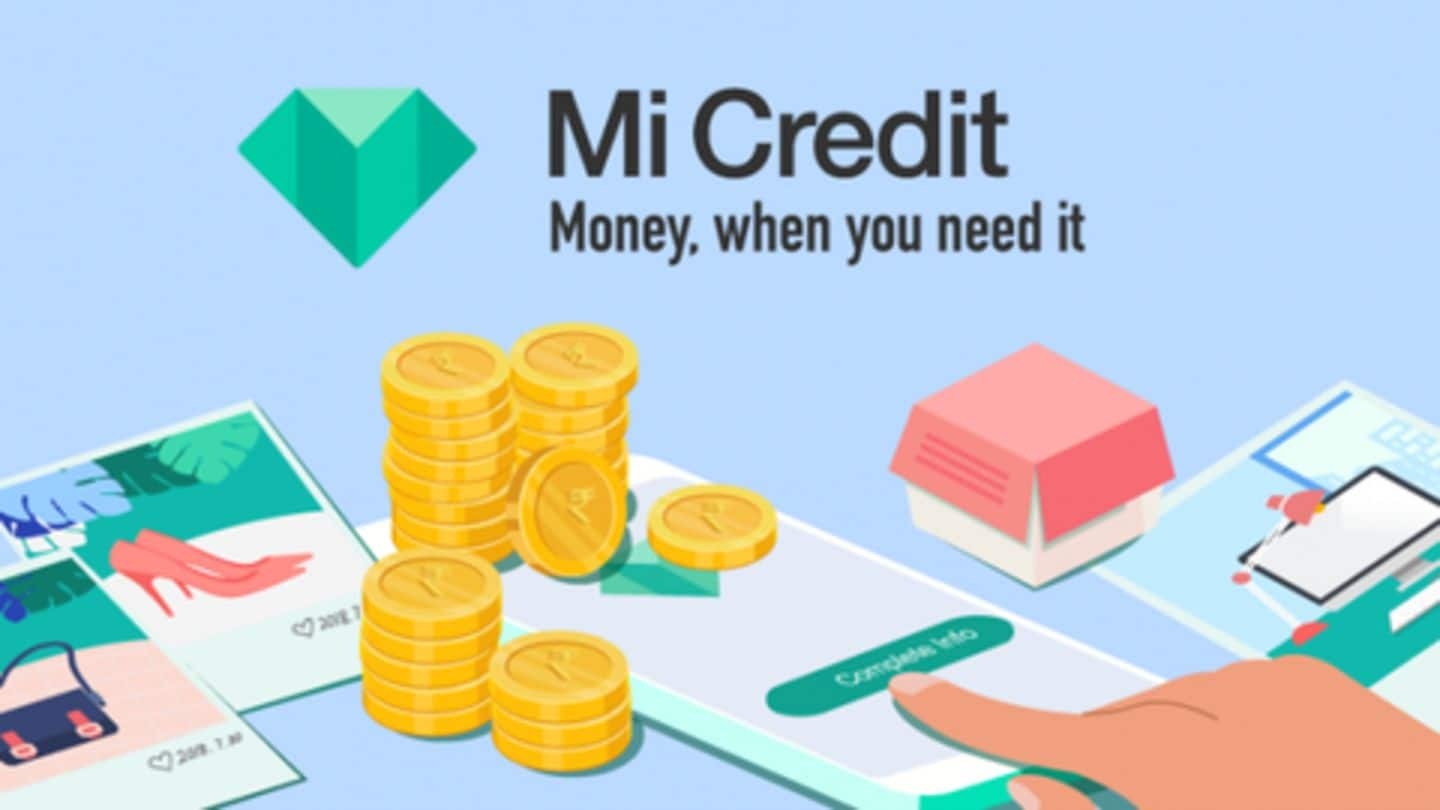 Mi Credit: how to get an instant loan from Xiaomi
Last updated on
April 11, 2019, 7:29 pm
Xiaomi has already conquered a large part of the Indian market with its insanely impressive smartphones, televisions, wearables and more.

The company dominates the budget category but now, in an effort to increase its customers' purchasing power, it has launched Mi Credit, a service that offers instant personal loans up to Rs. 1 lakh.

Here's everything you need to know about it.

What is Mi Credit?
Mi Credit is Xiaomi's way of offering digitally approved loans with no collateral, just like ZesMoney, Dhani and other players in the fintech category

The service was announced for selected MIUI customers, but now anyone with a Xiaomi device can use it.

You can borrow up to Rs. 1.00,000 and pay back via debit card / netbanking over a period of up to 36 months.

How much interest does Xiaomi charge?
As expected, Xiaomi charges interest and processing fees for the "Mi Credit" offer.

The interest rate would be between 1.3% and 2.5% per month, depending on, among other things, your creditworthiness and the value of the loan.

But here's the interesting part; this tariff range is either lower than or equal to other services in the arena, including Dhani from Indiabulls.

Steps To Get A Loan From Mi Credit
Now, if you want to borrow from Xiaomi, go to the Mi Store on your MIUI device and download the Mi Credit app.

Once downloaded, open the app, grant the necessary permissions and tap the "Get Now" button to sign in with your phone number and OTP.

Then click the "Request now" button again to store basic details with the company and borrow them.

Here is the information you need to provide
First of all, Xiaomi will ask you to provide a photo of your PAN card, its number and basic information such as your name, gender and date of birth.

On the next two pages, you'll be asked to upload your proof of address and take a selfie to create a credit profile.

After that, Xiaomi will check the authorization of your profile and offer options to continue.

Final steps to get the loan
If you are found not to be eligible, Xiaomi will ask you to check again after 60 days. However, if this is the case, additional information such as bank account and monthly salary details will be requested.

After that, you can choose the loan amount, term and repayment schedule according to your needs.

Finally, the app will check your bank account and transfer the requested amount to it.

Still, availability is an important issue
While Xiaomi offers an excellent personal package for young professionals with stable incomes, its availability is an important point.

As mentioned earlier, currently only Xiaomi users with MIUI can download and apply for Mi Credit on their devices.

That means the rest of us still don't have the option to borrow from Xiaomi, at least not directly.