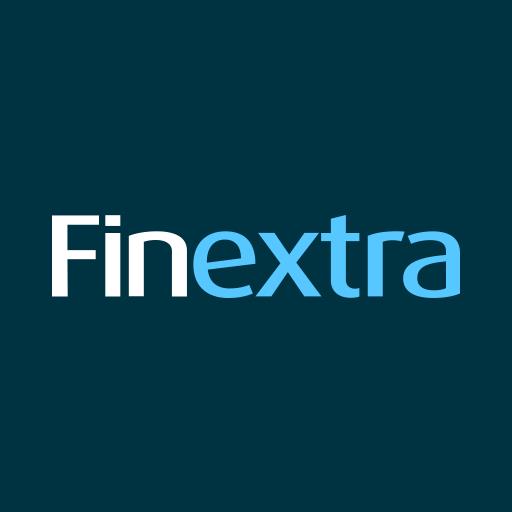 Icici Bank introduces "Instant Home Loans"
ICICI Bank today announced the launch of two instant credit facilities, both of which are unique in the industry.
The first option enables customers to receive the final sanction notice for new home loans immediately, while the second service enables existing customers to take out a top-up loan and receive the money immediately, completely digitally, in their account.
The first service – called "Instant Home Loan", allows many pre-approved salaried customers of the bank to digitally and instantly receive the final sanction letter for loans up to Rs 1 crore for a term of up to 30 years (based on age) Customer) via the bank's internet banking. This facility greatly improves customer convenience by eliminating the need to go to a branch to submit physical documents such as application form, KYC, and income documents. It is a significant improvement over previous practice that customers receive provisional home loan sanctions based on their self-declared information from lenders. The final sanction letter, which is immediately sent by the bank to the registered email address of the customer, is valid for six months. For the disbursement of the home loan, the borrower must go to the nearest branch or contact the responsible customer advisor with the sanction letter and the documents for the desired home.
The second initiative, 'Insta Top Up Loan', is helping the bank's existing home loan customers instantly top up their loan up to Rs 20 lakh for a tenure of up to 10 years, all digitally and without paper. The facility helps customers to instantly withdraw the top-up amount to their account, compared to the industry practice of approving and paying out a top-up home loan within a few business days.
Regarding the initiative, Mr. Anup Bagchi, Executive Director of ICICI Bank said, "ICICI Bank has accelerated the growth of retail lending in the country by making home, auto and other personal loans widely accessible and affordable. As a result of our continued efforts, we have the largest mortgage portfolio among private banks in the country with the lowest default rates.
At ICICI Bank, we are offering our customers many technology-driven retail products out of the box so that they can enjoy unprecedented convenience in experiencing instant digital services. Based on data analysis and technology, we have introduced a range of instant products including the country's first instant credit card, Insta Personal Loan, Instant Digital Loan called Paylater, Insta Overdraft for MSMEs, Instant Public Provident Fund Account Opening .
Instant home loans are extensions of this same endeavor. These facilities will help new home buyers by offering them instant definitive sanction letters, as well as existing customers by instantly and fully digitally sanctioning the top-up loans and paying them off to their accounts.
In addition, we believe that, in addition to digitization, reach in tier II and III cities and micro-markets and the focus on affordable housing are the keys to rapid growth in our mortgage portfolio. In line with this strategy, we expanded our mortgage business to over 500 Tier II, III and IV markets this fiscal year. With this expansion, we are now offering home loans at over 1,500 locations, the maximum among private banks. In fact, our payout growth in these markets is growing at a CAGR of over 20% compared to the industry average of 12%.
We have also created a completely new seamless experience for mortgages in our main branches. To this end, we have identified 500 promising mortgage branches where a dedicated mortgage section has been created along with a new technology-driven workflow to ensure a better customer experience. We believe these initiatives will simplify the home loan process and bring unprecedented pace so we can continue our robust mortgage growth. ICICI Bank has the largest mortgage portfolio of any private bank in the country. In 2016, we passed the Rs cumulative mortgage loan payout milestone. 1 trillion. We are in the process of reaching a 2 trillion rupee mortgage portfolio by March 2020. "
The instant loan is based on the endeavor of the bank to carry out the entire credit check of customers digitally with the help of data algorithms. The bank checks the creditworthiness and eligibility of existing customers by using an intelligent combination of several financial parameters such as Schufa examinations, salary credits, average balances, repayment history, etc. Based on the customer's creditworthiness, the bank creates a pre-approved new home loan or a home loan top-up offer.
Budding home loan takers can take advantage of the instant home loan, get an immediate sanction letter, or top up home loan with just a few clicks through the bank's internet banking. The facility will also be available on iMobile shortly.
Steps for Instant Home Loan Approval:
Log into retail internet banking> click My Accounts> Loans> click Immediate Sanction – Home Loans
Select the required amount and duration> pay the processing fee as shown.
Download or receive a sanction letter by email (at this point, borrowers can also check their PMAY eligibility on this page by providing some information)
Steps for instant home loan recharge:
Log in to Internet banking for private customers> Exclusive offers> View offer when applying online
Choose loan amount and term. The customer receives an OTP on the registered mobile phone number
Enter OTP and click "Withdraw Now".
Credit is immediately added to the account