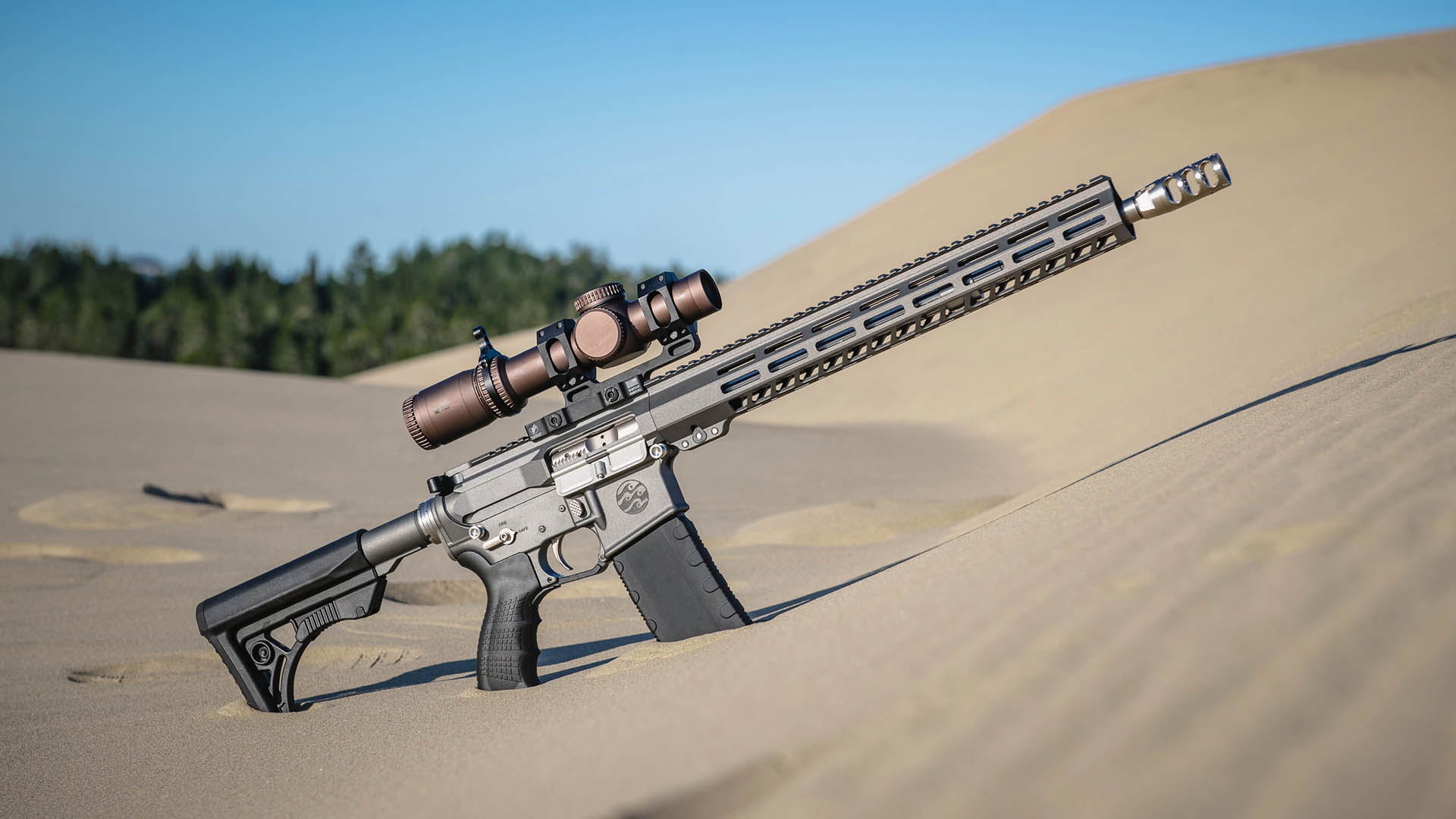 DRG Manufacturing acquires Saltwater Arms
DRG Manufacturing, a US leader in the firearm component manufacturing industry, has acquired Saltwater Arms. This addition enables DRG to provide complete, fully assembled, chambered 9mm, .308 Win., 5.56 NATO and .300 Blackout firearms to online customers at SaltwaterArms.com. The rifles will also be available to retailers directly through White Label Armory.
DRG, which is based in Lake Zurich, IL, was established in 2016 and manufactures a comprehensive portfolio of precision parts for the AR-15, AR-10 and AR-9 platforms. The Total Solutions business produces a wide range of high demand products, including bolt carrier groups, lower receivers, complete upper receivers, barrels and bolts. An internal quality control laboratory maintains the highest standards in all of the company's offerings.
Saltwater Arms emerged in the market in 2019 with a focus on producing high quality, corrosion resistant guns designed for maritime or other harsh environments. The style and performance of its Barracuda and Blackfin AR-15 rifles will continue to be the company's forerunners in a fully assembled family of firearms. In addition to the aesthetic beauty of the stainless steel components, they are easily compatible with most AR platform accessories and furniture. Upgrades to some components, such as the bolt carrier group, will be DRG's exclusive unit with precision grinding and finishing applications.
"We decided to offer distinctive solutions to our customers and choosing to manufacture a new line of fully assembled rifles and pistols seemed like the natural direction," said Chris Gosell, CEO of DRG Manufacturing. "The Saltwater Arms rifles have met our high standards and our unique 'out-of-the-box' thinking and we are delighted to add our expertise to production. The key components of the firearm are made of stainless steel with highly durable corrosion resistant coatings to provide users with the greatest strength and longevity in the harshest marine environments, as well as worry-free relief for the community of preppers.
DRG designs, designs, manufactures and assembles its products in Illinois. The company's state-of-the-art facility is run by a workforce of robots and automated cells, including a fully automated barrel drilling and boring cell, barrel profiling and chambering cell, a support cell, upper and lower receiver cells, and bolt and gas key cells. .