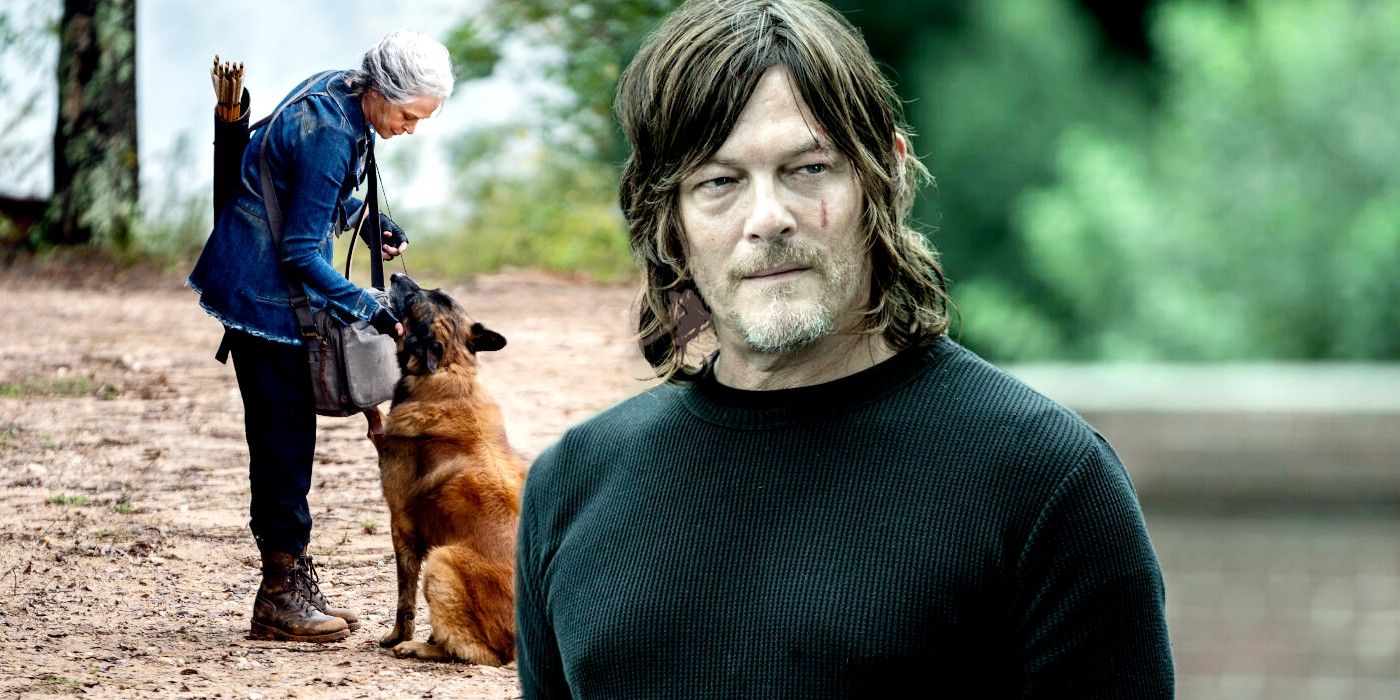 Did The Walking Dead Just Confirm Daryl's Dog Won't Die?
The Walking Dead just dropped an extremely reassuring clue that Daryl Dixon's dog won't die in the final season. When Norman Reedus' Daryl Dixon emerged from The Walking DeadThe post-Rick time jump with a pet Belgian Malinois, fans immediately took the dog to their hearts. Dog (that's his name) is fiercely loyal to his owner and exhibits a fun human sense of humor (sneakily siding with Carol after her argument with Daryl, for example).
First it was Rick's beard. Next was Daryl Dixon himself. But like The Walking DeadAs the final set of episodes draws near, Dog is the character the audience is most likely to riot with (partly because nearly all of the main human characters are clad in derivative armor). Yet Dog's death in The Walking Dead season 11 would represent a most devastating blow, and AMC's zombie apocalypse has proven time and time again that it's ready to go. As viewers prepare their dog prayer circles before The Walking Dead return of season 11, the animal's survival may have just been confirmed by Tales of the Living Dead episode 1.
Related: Does Tales Set Up A Major New Walking Dead Villain?
In Tales of the Living DeadIn "Evie/Joe," Terry Crews plays a paranoid prepper whose investment in an underground bunker proves rather fortuitous when the zombie outbreak hits. During the first year and a half of The Walking Dead, Joe lives happily with his football tapes and his sudoku puzzles, accompanied by his canine companion Gilly. While taking his aging pet to pee one fateful day, Joe is swarmed by zombies. Gilly steps in to defend her owner and is duly torn apart by the encroaching undead, prompting Joe to finally leave his underground shelter. The death of a beloved dog becomes a major plot point in Tales of the Living Dead strongly suggests that the same will not happen to Dog in The Walking Dead. Franchise producers need to come together to make sure storylines don't repeat themselves, and if the plan was for Daryl's dog to die in The Walking Dead season 11, Tales of the Living Dead surely wouldn't have used Gilly as a starting point for Joe's journey. What if Dog were dying would surely also be protecting its owner, which would further reduce the chances of both dogs dying.
Why Daryl's Walking Dead Spinoff Needs A Dog
Since its beginnings in The Walking Dead season 1, Norman Reedus' Daryl has become a character that's just as compelling and layered as it is popular. That said, Daryl isn't the most talkative soul of the zombie apocalypse and has become known for his gruff and grumpy demeanor, especially when alone. One of many Walking Dead spinoff lined up after season 11 is a Daryl Dixon European road trip, and while Melissa McBride's Carol was originally supposed to join it, Daryl will now be riding solo. Keeping a dog for Daryl Walking Dead The spin-off series will help bring out the softer elements of Norman Reedus' performance, while adding a levity to what would otherwise be a very introspective and sulky series.
That's not to say Dog can replace a human character – especially not a major player like Carol, obviously – but Daryl is still at his best when interacting with others, despite a long-standing reputation as a lone wolf. If Daryl is destined to spend long episodes of his The Walking Dead spin-off cycling alone across Europe, the bond between him and Dog will be vital in adding heart and humor.