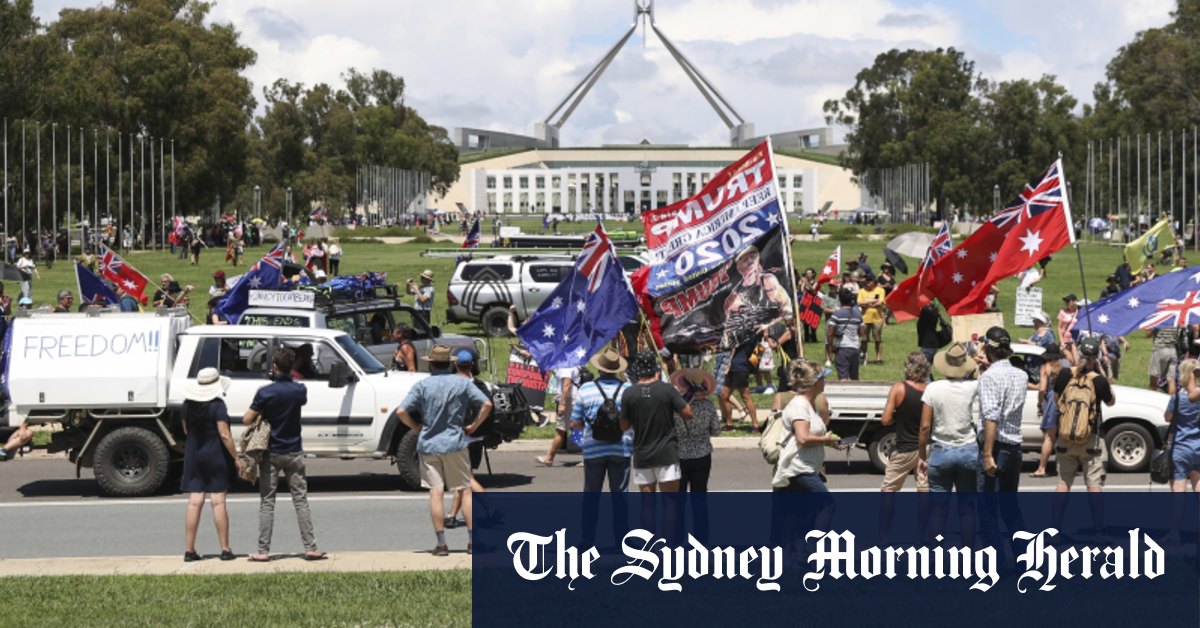 Convoy to Canberra protester arrested after police seize loaded gun
The recipient of nearly $200,000 raised on GoFundMe for a nationwide protest against vaccination mandates has been arrested in Canberra after police found a loaded gun and ammunition in his car parked at the protest's campsite.
Doomsday prep James Greer, believed to be Ironbark Thunderbolt, was arrested on Friday after a police search found a modified rifle loaded into his vehicle. He is expected to be charged with possession of an illegal firearm and also face multiple traffic violations in connection with the technical inspection of his vehicle.
Greer is one of the leaders of the Convoy to Canberra rally, sparked by a Western Australian lorry driver, which brought thousands of people from various parts of the country, including lorry drivers and participants in the so-called rallies for freedom and to "sovereign citizens". movement, to converge on the lawn of Parliament from Monday morning. The demonstration should culminate Saturday morning in front of the old Parliament.
More than $170,000 raised for a nationwide protest against vaccination mandates that lists Greer as a beneficiary was frozen Monday by leading crowdfunding website GoFundMe pending more information from the organizer on how the money would be spent.
A GoFundMe spokesperson said: "Donations are on hold while the trust and safety review is finalized. We will be monitoring the situation closely and reviewing new information as part of this review. »
The convoy had been camping on the Patrick White lawns in front of the National Library for a week. On Friday morning, more than a hundred members of the ACT Police and the Australian Federal Police lined the lawn to enforce legislation banning illegal camping and parking after a request from the National Capital Authority.
While some protesters decided to leave Canberra after the police presence was amplified, many moved peacefully to the Canberra exhibition grounds, ahead of a major protest scheduled for Saturday morning which will take place at the Old Houses of Parliament.
Former One Nation Senator Rodney Culleton and current One Nation candidate Gaye Cameron were broadcast as supporters of the protests against the vaccination mandate and encouraged Australians to join the convoy in Canberra on Saturday.