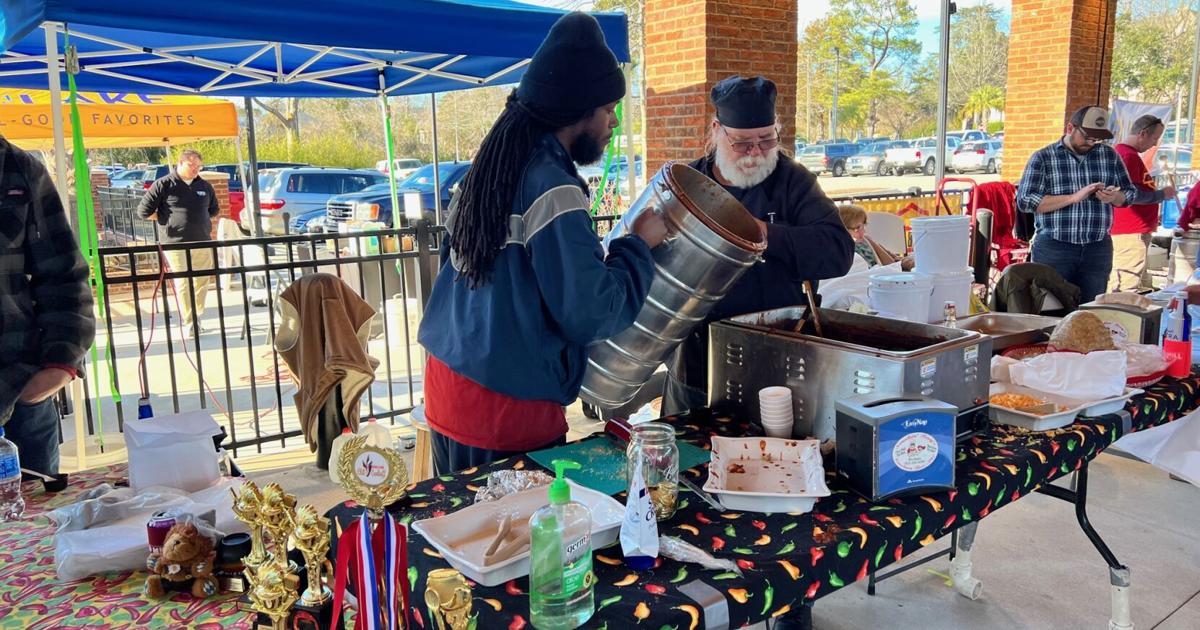 Chili Cookoff spice up Sunday afternoon in Lexington | Lexington
Lexington turned up the heat on Sunday afternoon at the eighth annual Lexington County Chili Cookoff.
Hundreds of people gathered at the Icehouse amphitheater to taste nearly 25 different variations of chili and vote for their favorite recipes.
"We have nineteen traditional and five non-traditional peppers that are here today," said John Clinger, owner of the Old Mill Brewpub. "So traditional being your typical tomato base, beef, spice meat, veg and non-traditional could be white chicken chili, it could be turkey, it could be whatever what's vegetarian."
Various businesses, including restaurant owners, real estate agencies, military organizations and more, set up booths and served up their best chili recipes in hopes of receiving the most votes.
Laurie Rowe of Southern Dreams Realty shared that the realtor's chili recipe was a unique take on the classic meal.
"I think our chili is kind of like a hot-sweet, so it's not too hot and it's not too sweet, it's just really good," she said. "We also pulled pork, brisket and burger meat and brown sugar, so there's everything but the kitchen sink, I guess."
Participants Lillianna and Lucy both enjoyed the event, noting that choosing their favorite chili was a challenge. "It's a really nice day and the mood is really upbeat," Lillianna said.
"There are a lot of really good ones, I'm tied between two," added Lucy.
Winners took home trophies and bragging rights for having the best chili in Lexington.
The results of the eighth annual chili contest were:
Traditional chili: (tomato base, meat, vegetables and spices)
1. Southern Dreams Red Hot Chili Preppers ("preppers" is spelled
correctly)
2. Chili Nelson and the Roots
3. Smoldering Rays
4. K&W Chilli
5. Carolina Wings
6. Chilli Ray Cyrus
7. SC Army National Guard
8. Street Motors 5-Alarm Surge Reunion
9. Gracious Goodness Guaranteed Rate
10. BUDS
Non-traditional chili: (anything goes)
1. Carolina Wings
2. Chile Ray Cyrus
3.SEFA
Showmanship: (display of the stand and interaction with customers)
1. Red Hot Chili Southern Dreams Mixes
2. Chile Ray Cyrus
3.SEFA
People's Choice: (customers vote for their opinion of the best chili)
1. Chili Nelson and the Roots
2. Red Hot Chili Southern Dreams Mixes
3. Chile Ray Cyrus
4. Smoldering Rays