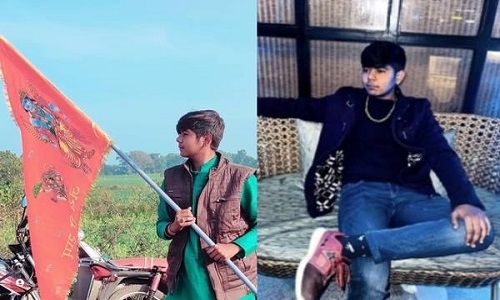 BTech student had taken out 18 instant loans, reveals SIT
staff reporter
In the case of the death of BTech student Nishank Rathore, the SIT (Special Investigation Team) formed under the leadership of Raisen ASP made a major disclosure on the very first day of the investigation. The late Nishank Rathore had taken a loan from more than 18 instant loan applications running on Chinese servers.
The SIT has recreated the incident four times but has not been able to make a final decision. Police investigations have resulted in borrowing. Now the police are gathering enough evidence to convince the family that the boy committed suicide.
The late Nishank had repaid the loan on multiple applications, but the so-called cyber scammers running these instant loan application servers blackmailed Nishank. In the cyberforensic investigation, this came to light using Nishank Rathore's social media account, online banking application and internet data.
Police suspect that the instant loan providers stole the phone and all the phone book numbers it contained, along with personal photos and biographical information, which they used to blackmail Nishank. The arrested police questioned 12 friends, 2 female friends and all family members of Nishank who live in Bhopal and Narmadapuram in this case all day Wednesday.
It is noteworthy that on Wednesday, Raisen Police used SIT to solve the mystery of Nishank's death. Obedullaganj SDOP Malkit Singh, Mandideep TI Manoj Singh, Satlapur TI Vijay Tripathi and Obedullaganj TI Sandeep Chaurasia were inducted into the SIT formed under the leadership of ASP Amrit Meena.