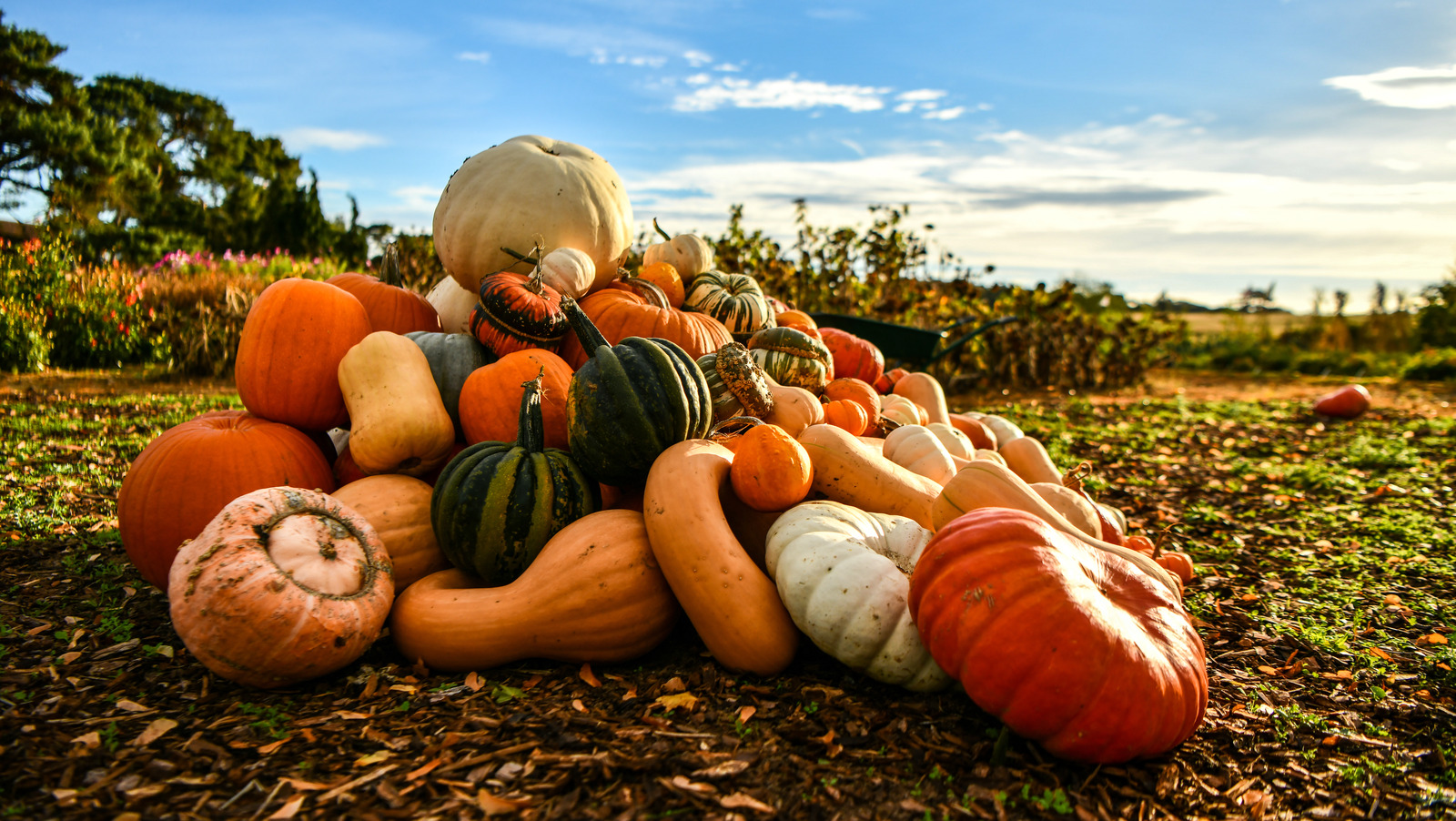 13 Types of Pumpkins Perfect for Mastering the Fall Aesthetic
Jack be small, Jack be fast, Jack jump over the… pumpkin patch? In the grand scheme of pumpkin history (which dates back to Central America around 5,500 BC according to History.com), Jack Be Little is a relative newcomer, making his first appearance in 1989 according to Minneopa Orchards. In its short lifespan, this pretty pumpkin has quickly captured the hearts of fall lovers, making it a common option you might come across at your local supermarket.
Its small size means it's easy to buy in bulk to include in a wide variety of decorative settings around your home. In fact, the Jack Be Little can last quite a long time – up to a year if properly cared for. That way your fall decorations will last well into the months to come if you desperately cling to the leftover shards of your favorite season.
If you prefer to use them in your recipes, you'll find that they work in both savory and sweet dishes, according to Minneopa Orchards. However, due to their miniature size, you may need several Jack Be Little pumpkins for a recipe. Perhaps that's one of the reasons why West Coast Seeds argues that Jack Be Little might better serve your fall fantasies as a backdrop.